The Idaho Bureau of Educational Services for the Deaf and the Blind (IBESDB) Board of Directors will hold a special board meeting. The meeting is scheduled for Tuesday, June 26, 2017 at 2:00 pm at the location below.
Note: This is a special meeting of the Board to review the 2019 proposed budget.
The Agenda and other details are posted here as they become available.
State Department of Education
Lewis and Clark Conference Room, 2nd Floor
650 West State Street
Boise, Idaho 83702
---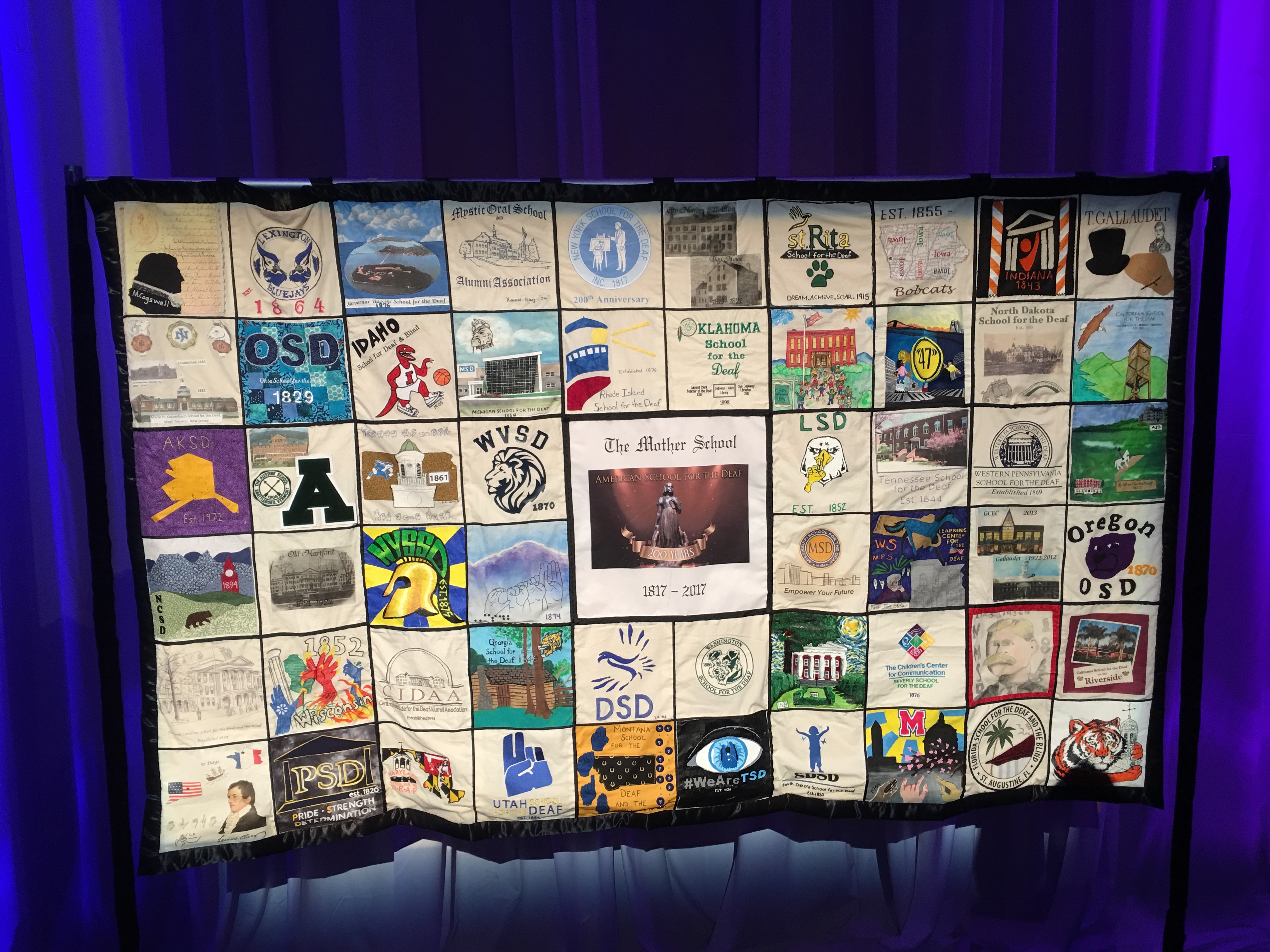 The American School for the Deaf (ASD) in Hartford, Connecticut is celebrating its 200th year anniversary (1817-2017). The ASD is the very first school for the deaf established in the United States of America, and also the first on the North American continent. This school has a long and rich history. As part of their 200 year anniversary celebration, the American School for the Deaf pursued a project to make a commemorative quilt, asking other schools for the deaf in the USA to contribute a quilt square to be included in the quilt.
The Idaho School for the Deaf and the Blind is one of the contributors of a quilt square for this 200 year anniversary quilt. Dorothy Ogden, who has worked in the Library and Copy Center for many years, agreed to apply her artistic talents in designing and completing the quilt square to represent the Idaho School for the Deaf and the Blind. The ISDB quilt square shows the school mascot, a Raptor, bouncing a basketball, and it shows the founding year for ISDB. If you look at the entire quilt, the ISDB square is in the second row from the top, near the left side.
---