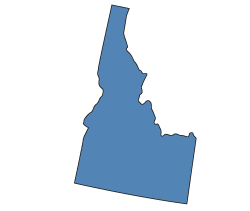 The IESDB's Board of Directors is looking for two members interested in filling vacancies for the following two (2) Stakeholder representative positions:
One (1) member who is a citizen who is deaf or hard of hearing
One (1) member is specialized/certified personnel
Each member must be appointed by the Governor and is expected to serve a three (3) year term. No member can serve more than two consecutive terms. The board meets approximately 9 times a year (once a month except the months of December, May, and July). Seven of those meetings are usually held in Boise, while the other two are held either virtually or on the campus of ISDB in Gooding. Usual meeting times begin at 2:00 p.m.
If you are interested in serving in this capacity or have questions about commitment or role please contact This email address is being protected from spambots. You need JavaScript enabled to view it.
Click to find the process for applying and the application for the Governor's appointment. In the field that asks "On which Board, Commission, or Council would you like to serve?", enter the title: Idaho Bureau of Educational Services for the Deaf and Blind. Click for more information regarding the IESDB and Statutory requirements (including definition of the Board of Directors and its responsibilities).