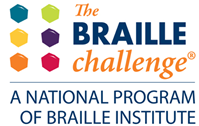 School age braille readers in Idaho will participate in the regional Braille Challenge competitions to be held at Gooding, Idaho Falls, and Treasure Valley testing sites. The Braille Challenge®, in its 17th year nationally, is the only reading and writing contest in braille for school age students who are braille users. There are over 1,100 students who participate in the academic competition across North America. The Braille Challenge tests braille skills in five categories: reading comprehension, braille spelling, chart and graph reading, proofreading and braille speed and accuracy. Braille Institute then brings 50 students with the highest scores per age category, from across North America to an annual daylong finals competition in June.
Testing Dates and Citites
Thursday, March 2, 2017 in Gooding, ID
Saturday, March 4, 2017 in Idaho Falls, ID
Saturday, March 4, 2017 in Meridian, ID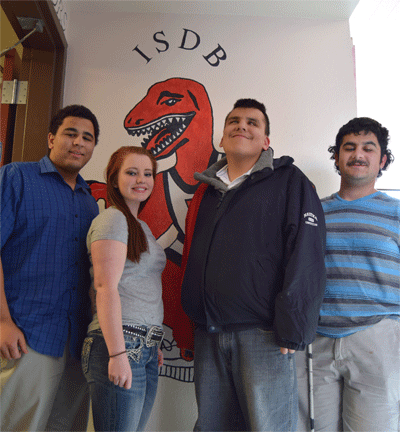 The ISDB is pleased and excited to announce that our school won an all expense paid trip for 4 high school students and 2 Educators to attend the Presidential Inauguration Leadership Summit in Washington DC from January 18-January 23. The contest--called "Chase the Race--Champions for Change" -- was sponsored by Discovery Education and involved nominating our school and then gathering many people to vote for us over a period of a 2 or 3 months. Voters were allowed to vote once a day for the school of their choice.
It is amazing that our small school beat out some many other entrants. The 3 schools garnering the most votes all won a trip to Washington DC. ISDB placed 3rd. We owe so much thanks to all out there who faithfully voted for ISDB in this contest. Thank you faculty, students, families, and friends who participated in voting!