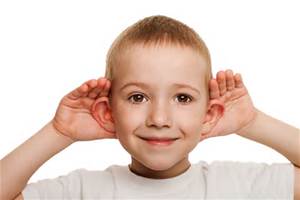 The ISDB Audiologist provides comprehensive testing which includes pure tone, impedance audiometry, speech audiometry, visual reinforcement audiometry, auditory brainstem response (ABR), and auditory steady state response (ASSR) from the Gooding campus clinic-Idaho School for the Deaf and the Blind.
View a PDF copy of our
Audiology Clinic brochure.

The Idaho State Department of Education (SDE) and the Idaho Educational Services for the Deaf and the Blind (IESDB) support the Idaho Educational Interpreter Act, as defined by Title 33, Chapter 13, of the Idaho Code. This Act sets forth a minimum standard of skill for educational interpreters employed by public schools, grades K-12. It also established the position of Idaho Interpreter Education Training Coordinator to oversee support and training activities.
View a PDF copy of our
Educational Interpreter Support
brochure.
IESDB and SDE support continued professional development throughout Idaho for all educational interpreters, including: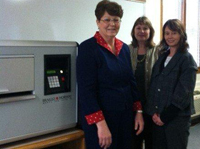 High Quality Braille Materials
IESDB's Braille Transcription Center's purpose is to provide high quality Braille books to the students of Idaho; to give unlimited opportunity to blind children through Braille. The center provides fast and accurate braille transcription of everything from textbooks to braille menus, braille maps, and much more.
---